4.8 – 16 Google Reviews
100% CLIENT SATISFACTION IS ALWAYS OUR HOUSE CLEANING GOAL!


Tiffany Williams,


 Susan and her team are amazing! Very trustworthy, and she leaves our house sparkling clean every time. De Clutter Bug's service is a must have in every home!
Response from Susan,
Tiffany, we truly appreciate your business. I consider you a VIP client and a friend. Best regards from me and the team. Please keep sending your friends and family to us. God's Blessings to you and Thanks for all of your business.
Sheryl Oliver,


 Susan actually loves to clean. Yes, she enjoys it, so it really shows in her work. Sparkly. She comes to my house every 3 weeks. I recommend her highly.
Response from Susan,
Thanks Sheryl as you know we strive for 100% Client satisfaction it is always a pleasure to hear that our customers are pleased. Thank you for your kind words and five-star rating.
Diane Stinebaker,


 We just had our first cleaning this week. It was the deep clean. The place looked awesome! The work is very detailed and Susan and her staff really took a lot of time to make sure everything was done to perfection. I would definitely recommend D'Clutter Bug to anyone!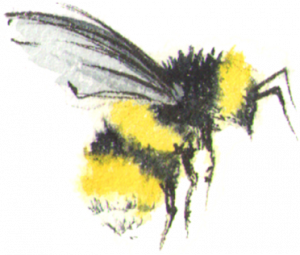 Response from Susan,
Diane, it was a pleasure cleaning for you this week. We wish you many years of happy D-Clutter-Bug house cleaning!!! Thanks from your friends at D-Clutterbug and for this nice review including your Five Star rating!
Madalene Scheidemann,


 The first time I got back from work after you have cleaned I was like "Is this my house?!". Really, it looked a completely different place – it was tidy and shining. It was the living proof that I need to hire you to keep my place that clean. I wanna thank Nikki who told me about you girls, she said you are special but I had to see it with my own eyes. I am happy that you are cleaning my house!
Response from Susan,
Madalene, Thank you for taking the time to write this review we value your business. Let us know when you are ready to tackle any other projects!
Saundra Freundt,

 I work for a fast growing international company. You may guess that I don't have much time for cleaning, so I hired Susan from D'Clutter Bug Inc. I know my house is always clean and that makes me happy, especially when I expect guests. I know that after I get back from work, everything will be just fine.
Response from Susan,
Thanks Saundra, Thank you for the thoughtful review and the Four-Star Rating. Maybe the next time we can achieve all five stars! Lol Seriously, appreciate your business, God Bless.
Ava Rentoul,


 Thank you for cleaning the whole house. It is shining and ready to welcome all my guests for the anniversary. I knew you girls are going to clean it like it's your own house and you shown yourself as true professional cleaners!
Response from Susan,
My pleasure Ava, thank you for this nice Google Review and Five-Star rating. Your kind words make our hard work worthwhile and rewarding.
Anonymous,


  Response from Susan, Anonymous, thank you for your Five-Star Rating!
Peter Ellertsen


 Susan does those extra things that a lot of cleaning services won't do — the garage, closets, etc. She is very professional and very thorough. I'm so glad I found her!
Response from Susan.
Peter, you were so gracious allowing us to correct a couple of issues with your house cleaning. It is nice to see this good review and to know that you are satisfied now. We send our regards and appreciate you recommending us, thank you.
I'm looking forward to hearing from you, set up an appointment or interview, let's work together!